Sanción definitiva para la prohibición del cobro del Plus Médico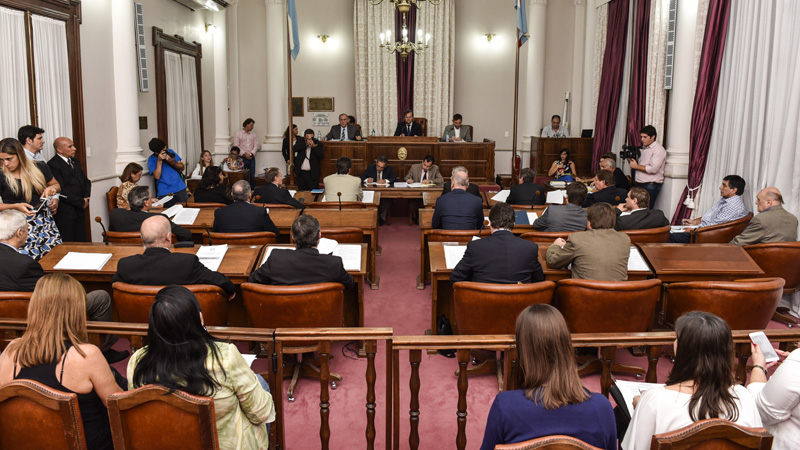 Presidida por el vicepresidente primero del Cuerpo, Aldo Ballestena, sesionó hoy la Cámara de Senadores. El encuentro, que comenzó a las 20:18 se inició con el izamiento de los pabellones que presiden el recinto. La bandera nacional fue elevada por el senador Francisco Morchio, mientras que hizo lo propio con la entrerriana el senador Daniel Olano, representantes de Gualeguay e Islas, en ese orden.  Estuvieron presentes 16 senadores.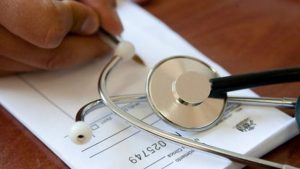 Se inició el trabajo con la lectura de los asuntos entrados y de inmediato se pasó a los despachos de comisión, los que fueron, en bloque, pasados a la comisión de labor parlamentaria para ser incluidos en el orden del día de la próxima sesión.
No al cobro de plus médico
La senadora Nancy Miranda pidió el ingreso, fuera de lista, del expediente referido a la prohibición del cobro del denominado, plus médico. La legisladora señaló que el mismo cuenta con despacho de comisión.
Por pedido del presidente del Bloque de Senadores oficialistas, Ángel Giano, apoyado por su par de Cambiemos, Raymundo Kisser, se trató este tema en primer lugar.  Giano pidió el tratamiento sobre tablas, lo que fue aprobado por unanimidad.
El senador Giano explicó que oportunamente esta iniciativa de Daniel Ruberto fue acompañada por la unanimidad de los diputados que la trataron. Agregó que "son los gremios lo que reciben en forma permanente denuncias sobre una práctica que está fuera de todo convenio establecido entre profesionales y obras sociales".
"Naturalmente y más en este día en que se recuerda a Eva Perón, que tanto hizo por los trabajadores, consideramos que debemos aprobarlo, porque el cobra de plus constituye un hecho ilícito", enfatizó el legislador de Concordia.
Añadió que "será una herramienta importante no solo para los trabajadores sino también para las obras sociales". Consideró que será para defender al trabajador.
Opinó que "hay violación de un pacto hecho entre el profesional y la obra social, que ya tienen acordado un arancel, y el que cobra un plus, viola este compromiso".  Sumó argumentos observando que si se cobra un plus, hay un pago en negro, lo que generaría una evasión que debe ser perseguida por ATER o AFIP.
El senador dijo que avanzar en la prohibición, poner un poder de policía, que trabajará con las organizaciones de los trabajadores, permitirá aplicar sanciones "a los que violan hasta la confianza de sus propias federaciones".
"Damos un elemento para impedir que el cobro ocurra, con una herramienta y se fortalece la posición del Estado", agregó. También mencionó las reuniones mantenidas con gremios y autoridades del Ejecutivo.
Por su parte el senador Raymundo Kisser, apoyando la iniciativa, dijo que hay cuestiones que aclarar, porque "no debemos ser ingenuos. Es un texto que tiende a moralizar las prestaciones, pero el problema que se da es sumamente complejo. Hay ausencia de un plan de salud, que ha generado muchísimos problemas en obras sociales, que no pueden afrontar mayores aranceles".
"Hay una realidad, un descontrol, un desbajarajuste generalizado", puntualizó. Mencionó la aparición del uso de la aparatología médica, la que según su opinión, "está fuera de control". El senador de Paraná dijo que para el uso de la aparatología, para evitar abusos, se puede tomar el ejemplo de Israel.
Hizo hincapié en este uso y afirmó que se puede hacer un despilfarro, en el abuso de la aplicación de aparatología. "Otro tema es que se debe apoyar el uso de genéricos", argumentó.
Reclamó que el Ejecutivo Nacional discuta con todos los sectores un plan integral de salud. "Tenemos dudas en cuanto a la aplicación, queremos pensar que esto disminuirá el abuso", lanzó ante sus pares, e hizo votos para que los actores del sistema vayan logrando terminar con un acto inmoral que ha motivado el reclamo de los gremios.
El proyecto, ante la ruidosa aprobación de los gremios, fue aprobado por unanimidad.
El proyecto
El proyecto de ley prohíbe "en todo el territorio de la Provincia de Entre Ríos el cobro de plus a toda persona física y/o jurídica como retribución por los servicios prestados por los profesionales del arte de curar y las ramas anexas".
Cabe mencionar que en el recinto estuvieron presentes trabajadores de diversos gremios que expresaron su apoyo a la iniciativa que ahora pasa al Ejecutivo para su promulgación.
El proyecto determina que "la prohibición favorece a los afiliados beneficiarios de las leyes nacionales Nº 23.660 y Nº 23.661 y de la Ley Provincial Nº 5326/73 y sus modificatorias, siempre que el pago supere los aranceles fijados en convenios suscriptos entre la entidad y los profesionales médicos u organizaciones gremiales que los agrupen, como retribución".
La prohibición comprende a las prestaciones clínicas, sanatoriales, de diagnóstico y tratamiento y cualquier otra que se encuentre cubierta por las citadas leyes o convenios.
El proyecto se encontraba en la Cámara Alta desde mediados de 2015. Posteriormente, en diciembre de ese año, se originó otra iniciativa que recibió media sanción y se encuentra con estado parlamentario en la Cámara de Diputados. Legisladores oficialistas de ambas Cámaras acordaron avanzar con el proyecto originado en la Cámara Baja.
Cabe mencionar que hace un mes hubo un encuentro en el que numerosos gremios dieron un fuerte apoyo a la iniciativa que hoy trató el Senado.  En la sede de la Unión Obrera de la Construcción (UOCRA) hubo dirigentes del Sindicato de Mecánicos y Afines del Transporte Automotor (SMATA), de la Unión de Trabajadores de Entidades Deportivas y Civiles (Utedyc), de la Asociación de Personal Superior de la Municipalidad de Paraná (APS), de la Federación de Obreros de la Industria del Papel, del Sindicato de Empleados de Comercio (SEC) y de la Unión de Trabajadores del Turismo, Hoteleros y Gastronómicos (UTHGRA), entre otros.
En esa ocasión estuvieron el Senador de Concordia, Ángel Giano y el diputado Ruberto.
El proyecto surgió ante el reclamo constante de los beneficiarios del servicio de salud, por denuncias realizadas ante las distintas obras sociales del cobro indebido de los profesionales de la salud de un plus adicional para brindarles atención médica.
Eso llevó a las obras sociales a actuar de manera conjunta y solicitar al Estado que tome medidas al respecto, que protejan al más débil -en este caso, el beneficiario- que en situaciones de extrema necesidad debe abonar una suma de dinero extra al profesional que ya es contratado por la obra social,  acordando un precio por prestación pero que sirviéndose de una situación delicada obtiene rédito económico a su favor.
How to Find Ideal Asia Wife
If you are one and want to look for a partner, you may consider finding a great Asian partner. However , this can be not simple method and can take some time and effort. So , before you start searching for your dream girl, right here are a few tips that can help you make the right decision:
Specify Your Preferred Asia Wife
It is essential to identify what your recommended Asian bride will need to look like. There are numerous considerations such as her nationality, education, faith, and more. After you have done so, you can focus your search for the best possible candidates.
A good applicant is a young and beautiful gal who has a whole lot of energy, passion, and attraction. She must have a sense of funny and a positive attitude to life.
Moreover, she needs to be intelligent and well-read. This lady should also have good ways and admiration her person.
She need to be loyal and love her husband unconditionally. This way, she is going to be a the case companion with respect to him.
End up being Romantic
If you want your Asian ship order wife to feel genuinely loved, you should show her just how https://www.nytimes.com/wirecutter/gifts/wedding-gift-ideas/ very much you value her and treat her with work. It's a great idea to give her gift ideas, http://androidhoy.com/categoria/general/page/2353/ phone her often , ask about her family, make flatters, and be romantic in every approach you can.
Be Patient
In cases where she is a beginner in English, you might need several practice and patience when communicating with her. You should become ready for differences in accents, slang, and also other cultural factors which may affect the way you communicate.
Meet Her in Person
Obtaining to find out your Asian mail order bride in person is among the most important facets of the relationship. You should step out and dedicate a https://bridewoman.org/asia/japanese-brides/singles/ lot of period together to create sure you're appropriate for the other person.
You should also be honest with her and become upfront about your intentions. Using this method, she will don't have any reason to doubt the sincerity.
End up being Respectful
Should you decide to date a great Asian better half, you should know that she will not really tolerate any kind of disrespect or sexual abuse. She will not gossip about her man's girlfriends or additional women, and she could always be faithful and honest in her transactions with her husband.
She will end up being a great fan base and will support your efforts to improve your language expertise.
Be Sensible
In general, women of all ages in Asia are a little bit more in charge than Western women of all ages. They usually carry out their tasks without stressing or perhaps putting on excessive weight, and they are generally very careful once it comes to their personal appearance.
They also have solid values and believe that the family is the foundation of contemporary culture. They will perform their best to create a strong and content family, which is why they are in such high demand among guys from other countries.
How to Get Foreign Females For Marital relationship Online
There are many solutions to find overseas women. The web is a person of the most extremely popular, and several websites out there that help you find the perfect match. However , it's not always easy to choose the best online dating service. Below are a few things you should think about https://linux-delhi.org/the-easiest-way-to-find-a-marital-relationship-partner-meant-for-career-goals/ the moment selecting the most suitable site for yourself.
You will discover thousands of internet dating sites to choose from. When others might be a bad deal, you can also find a few that are worth your time and energy. It is a good option to choose a website that concentrates on your specific part of curiosity. For example , you may be interested in locating a mail order bride. A couple of specialized sites exist, and you will search for a suited site utilizing a Google https://wifenow.net/slavic/polish-brides search. Additionally , you can use one or two simple filters to narrow down your.
The web has made finding foreign women much easier than it used to be. Depending on your preferences, you can check for women from different countries, including China, the Philippines, Asia, Vietnam, and the US. Signs reasons why males are drawn to overseas ladies is that they are considered moderate and thoughtful.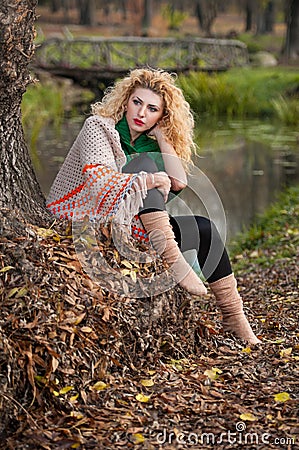 In the Internet, the easiest way to find foreign women is always to look for a professional and legitimate going out with website. To do this, you can sign up for a free demo period and test out the services obtainable. Once you've signed up, it is a good idea to upgrade your account plan. This allows you to receive a couple of more credits and enjoy a number of extra features.
The Internet gives several positive aspects, mainly because this allows you to find an appropriate woman with the click of a button. Unlike a real life meeting, you can chat with a number of women within just minutes. Additionally, you can select your language of preference and possibly send them gifts.
Although the Internet has been tested as being a successful medium for finding females, it is even now not a straightforward way to find love. Especially if you are looking for a long-term marriage, it is important for making your choice thoroughly. You should also be careful of sites that have a high percentage of users right from a single country, as these are usually a scam. Lastly, you should do your homework before signing up. By reading up on the most popular dating sites, it will be possible to decide which is the best place for you.
Subsequently, you will not only find a way to find the most compatible lovers, but you should be able to find the latest and the majority eligible women in your area. Thankfully, most of these ladies will be eager to meet males from abroad. Besides, the cultural differences will be less likely to be an issue, compared to the standard western counterparts. Whether interested in a mail purchase bride, an informal fling, or an lusty contact, the world wide web has the back.
What is a Mutually Beneficial Relationship?
A mutually beneficial marriage is a type of partnership that benefits both equally partners. This can be a romantic relationship or possibly a business-related partnership.
Typically, the parties involved in a mutually effective relationship benefit from each other's skills, interests, and solutions. This could include mentorship and use of their systems. These romantic relationships are frequently not lustful and are a method to meet new people and make long-lasting relationships.
In biology, mutualism is a kind of symbiotic relationship among two living creatures that communicate interdependently. This relationship provides positive effects relating to the survival of interacting masse.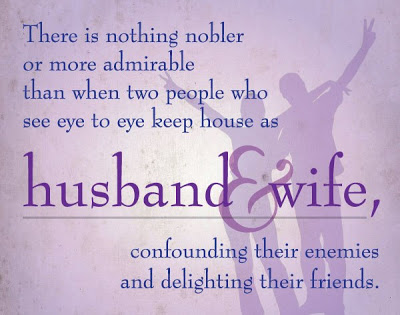 For instance , some ould like species crowd and defend aphids that secrete honeydew, the sugary smooth that is the spend product of their diet. Some ants will stimulate aphids to generate honeydew by stroking them with their antennae, in exchange for the aphids' constant supply of food.
Aphids can provide shelter to ants and protection from predators, so that they don't need to visit outside to find foodstuff. In this symbiotic relationship, the ants can easily move the aphids to areas http://plasturgie.cmic-sa.com/sugar-daddy-for-me-how-to-find-the-sugardaddy of the vegetable where they are going to produce more sap and so generate https://sugar-daddies.us/dating-sugar-mama more honeydew.
A second common symbiotic relationship is found among legume plant life and nitrogen-fixing bacteria. These types of bacteria live in the roots of leguminous plants and convert atmospheric nitrogen in ammonia that your plant may make use of for growth. This process is critical for the cycle of nitrogen inside the environment.
Some difficulté species are really specialized and form mutualistic relationships with specialised insect pollinators, such as senita moths. They are capable of produce even more pollen than other pollinators, which is necessary meant for the growth and survival of your cactus.
Similarly, shrub shrews possess a symbiotic marriage with Nepenthes lowii, a Bornean pitcher grow. Tree shrews climb upon the rim in the pitcher to feed on licor, but with the hollow body system acting as a toilet bowl, that they drop their own nutritional value and take protection in the plant's hollow physique.
These interactions are essential for the success of the two shrews and the put, and they provide some protection against insect pests. The shrews also don't eat all of the seed or fruits, so the place can keep growing and producing more.
Other examples of symbiotic relationships are definitely the relationship between ocean anemones and clownfish, which live into their protective tentacles and clean them, keeping them protected from parasites. A clownfish is able to sting and kill prey, when it is surrounded by an anemone's protective tentacles, it can't do.
Furthermore to offering services for their own personal species, the symbiotic relationship between these critters helps other fish in their habitat. A clownfish can easily swim closer to an anemone's tentacles, therefore it can get a wider selection of fish, while the anemone assists other pets or animals by operating as a all-natural weeder and protecting them right from parasites.
When you're hoping to enter a mutually effective relationship, you will need to find the right person for you. Additionally it is important to boost the comfort as to what you desire and don't really want in a relationship. This will likely make this easier for you for connecting with an individual and find the perfect diamond necklace.